Global Inspiration. Locally Sourced.
World Class Restaurant Concepts. Veteran and Up and Coming Chefs. Unforgettable Experiences. We've got it all.
Opus Culinary Concepts
Restaurant Concepts
Our chef driven, industry leading food and beverage team expertly crafts and manages restaurant concepts throughout our portfolio. Experienced in developing and managing both integrated and standalone concepts we believe great food and drinks not only brings people to together, it brings them back.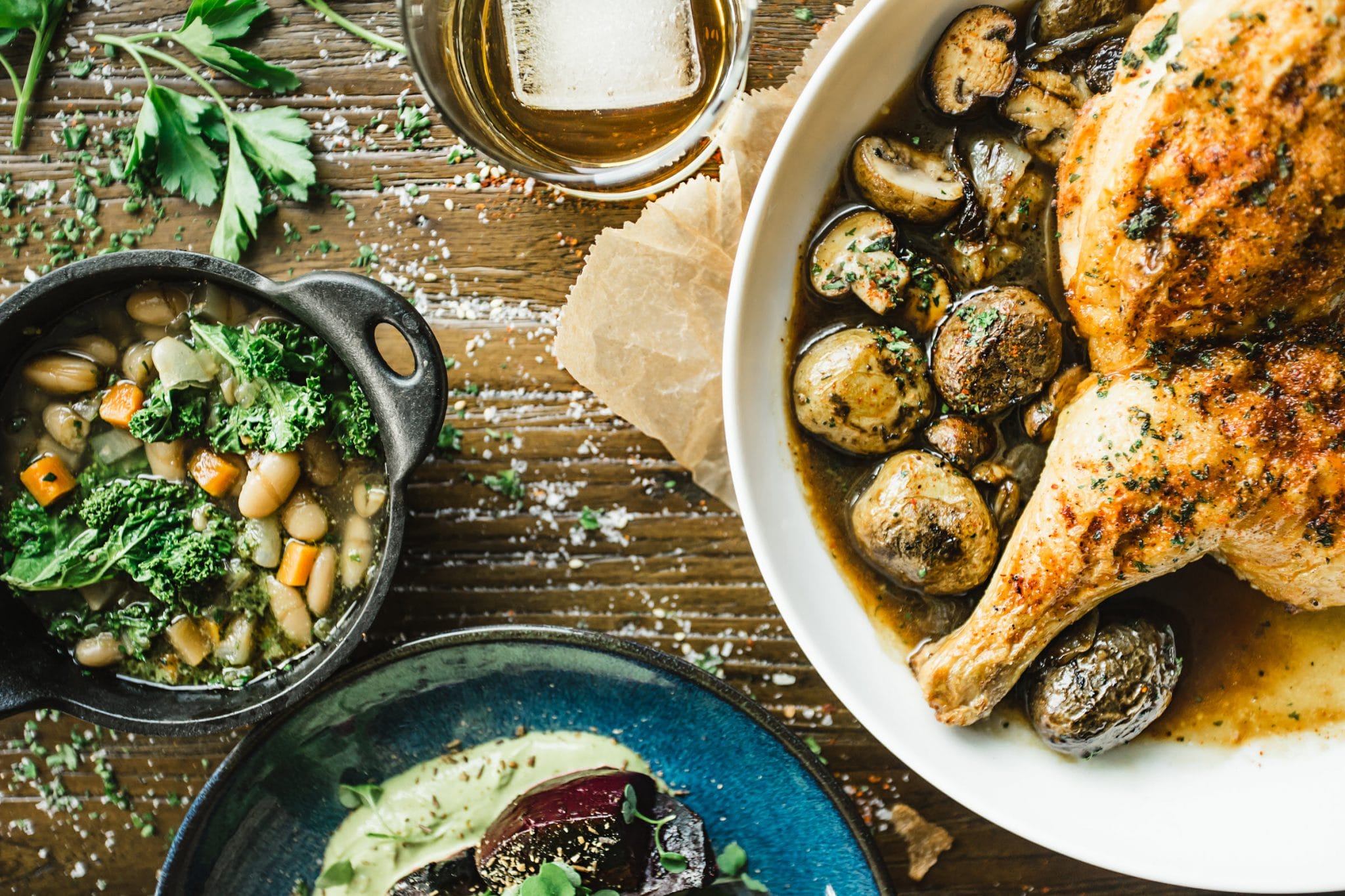 West Palm Beach, FL
Spruzzo
Spruzzo, the only water-facing rooftop lounge in the downtown area West Palm Beach sits alongside the hotel's infinity pool and cabanas. A welcoming fire pit and express elevator take patrons from the lobby directly to the eighth floor concept. This new West Palm hotspot boasts sweeping, 'Byrds-eye' views of the Palm Harbor Marina and beyond, and offers a setting for guests to enjoy poolside cocktails and Mediterranean bites al fresco.
Visit Spruzzo
Beaufort, NC
34° North
34° North is a waterfront restaurant that features locally inspired Eastern North Carolina cuisine with fresh local seafood, mouthwatering hand cut steaks, and seasonal ingredients. Dine on the outdoor patio, a covered open-air dining space overlooking Taylor's Creek and Rachel Carson Reserve, home to over 30 amazing wild horses.
Visit 34° North
The Wharf - Washington DC, DC
Whiskey Charlie
Whiskey Charlie — 38.88oN 77.02oW – is a premium rooftop cocktail lounge perched atop the Canopy Washington DC | The Wharf, DC's quintessential lifestyle and entertainment destination. Whiskey Charlie's 10th floor is a roofscape with both an intimate rooftop deck, and an indoor lounge, known as 'The Cabin.' Each area features uninterrupted views of The Wharf that radiate off the marina, while majestic monuments set a brilliant backdrop.
Visit Whiskey Charlie
West Palm Beach, FL
Proper Grit
Classic Floridian hospitality, the pioneering legend of Mrs. Byrd Dewey's conviviality, and comforting modern cocktails and cuisine. Elegantly set in our dining room paying homage to Old Florida's regal beginnings mixed with the warm, casual comforts of home.
Visit Proper Grit
Novi, MI
Toasted Oak
Toasted Oak Grill & Market is well known among Novi restaurants and features an imaginative menu of American brasserie cuisine, created by Michigan native Chef Ken Miller, with an emphasis on all things local. The concept also features an épicerie market highlighting wine, cheese, and charcuterie that spills into a cozy dining room.
Visit Toasted Oak
Pittsburgh, PA
Spirits & Tales
A bold new brasserie sits atop The Oaklander Hotel and overlooks one of Pittsburgh's most iconic neighborhoods, Spirits & Tales is designed for those with the desire gather around the table. Rooted in the spirit of the original brasserie, Executive Chef Jessica Lewis reimagines classic French all-day plates and beloved dishes with inspired veg, locally sourced meats, and expertly prepared seafood.
Visit Spirits & Tales
Raleigh, NC
Level7
Level7 is Raleigh's distinctive, energized space for samplings from small batch distillers, rock star brewers, and single vineyard labels. With a flavor all its own, Level7 is a European inspired experience with North Carolina spirit and Raleigh soul overlooking the North Hills neighborhood.
Visit Level7
Columbus, OH
Lumin SkyBar
Located 8 stories up over looking the Downtown Columbus skyline, Lumin Sky Bar & Kitchen offers guests an experience like no other in Columbus, OH. The outstanding elevated views and savory Spanish inspired small plates invite guests to settle in and soak up the ambiance of the evening.
Visit Lumin
Columbus, OH
Buckeye Bourbon House
Buckeye Bourbon House is built in the banking headquarters for the Buckeye State Building and Loan Company Est. 1895. Over a century later this historic downtown icon once again opens it's doors. We embrace America's native spirit by offering rare and hard to find Bourbons and Whiskeys. Every guest has the rare opportunity to have a cocktail adventure by choosing how their cocktail is made based on their personal tastes, expertly crafted by our bartenders. We treat our bar the way a chef would treat their kitchen.
Visit BBH
Tampa, FL
Sal Y Mar Rooftop Bar
Inspired by the Riviera Maya town of Tulum, Sal Y Mar's (Salt and Sea) casual yet sophisticated vibe adds a unique flavor to the mix of dining offerings in Midtown, with a setting and menu rich in old-world influence. With 360-degree views of the Tampa, Westshore, and St. Petersburg skylines, Sal Y Mar offers an unconventional rooftop experience, where guests  can mingle effortlessly with residents and neighbors against an unrivaled backdrop.
Visit Sal Y Mar
Milwaukee, WI
Eldr + Rime
Eldr+Rime is a new American cuisine inspired by the modern lifestyle and culinary techniques of Norway, Sweden, Denmark, and Finland. The name, which loosely translates to FIRE+ICE highlights grilling over live fire and wood oven roasting while also offering delectable seafood prepared over ice.
Visit Eldr + Rime
Restaurant & Bar Concepts Built to Bring People Back
We're not satisfied building concepts to satiate a captive audience. We develop bars and restaurants designed to become local mainstays.
How we do it:
Chef Driven Menus
Chef Designed Kitchens
Branding
Interior Design
Concept Development
Market Feasibility
Operational Management
Purchasing & Cost Control
Seasonal & Local Programming
Support Cadre
Full F&B Training Program